Liquidation auction software solutions for the disposal of assets.
This is how we can assist. Many people all around the world are discovering that reliable online auction sites are crucial to the success of the contemporary auctioneer.
Auctioneers from all over the world use our robust online liquidation auction software, which is backed by years of expertise.
With so many capabilities at your disposal, activating a number of fantastic admin functions with only a single click.
Our software is supported by 10 years of expertise and experience in the online auction sector.
Our programme takes advantage of the most recent web auction technology, making it possible to conduct online auctions on any device, including laptops and smartphones, without the need to download any additional apps.
Our goal is to make the process of selling assets online simpler by giving liquidation auctioneers access to an easy-to-use online sales platform.

The best aspect is that starting off requires no hardware investment.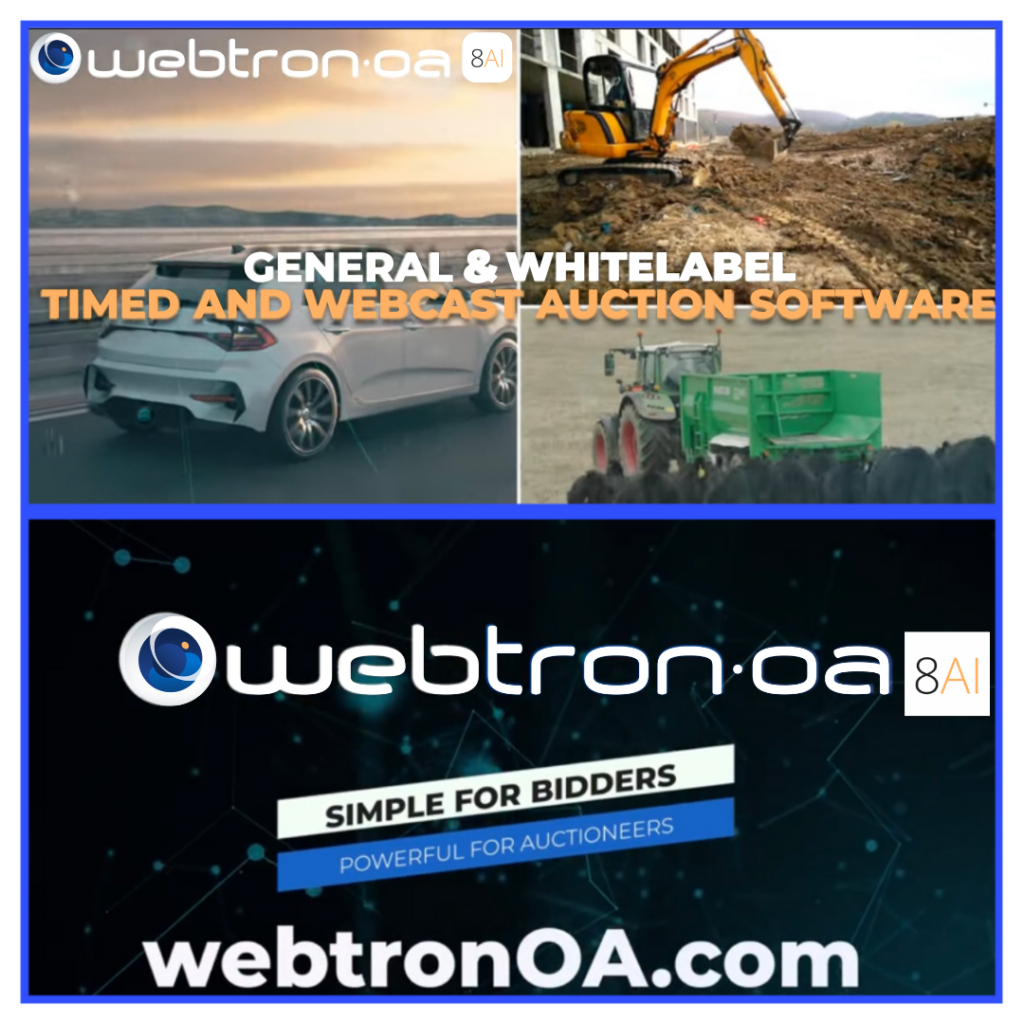 Get acquainted with a silent selling machine designed to run auctions straight off your website
Our timed auctions are renowned for having a "set and forget" approach to liquidating assets. With great in-built features such as outbid notifications, reserve feedback and smart filtering technology, selling assets at your auctions will be a breeze.
Our software is renowned for providing auctioneers experienced in the field of liquidation with a feature rich and simple-to-use online auction platform. With a huge array of selling options including timed online auctions , pre-bid, online marketplace, and live webcast auctions, our software provides endless opportunities for fitting online sales into your existing sales strategy.
A robust, easy-to-use platform for selling assets
Our platform is custom-branded in your colours and logos, putting your brand at the forefront of each and every interaction a bidder has with your brand. Built-in language and currency conversions come as standard for the international bidder, and payments within the system are quick and easy with our built-in invoicing and payment gateway.
Our in-house marketing and technical support teams offer worldwide support for each and every one of your auctions.
Selling your lots online is easy with the option to upload an infinite amount of text, pictures and video into the system. Audio and video streaming within webcast auctions creates a highly immersive and engaging environment to complement traditional auctions and to increase competition on the auction floor.
With increasing demand for online auctions all over the world, it's a logical step to consider the endless opportunities that online auction software can provide for your liquidation business.
Get started today by requesting a demo, and see where our online auction software can take you.
Online auction solutions for your business
🎥 Live Webcast Auctions
⏳ Timed Online Auctions
📈 Marketplace
👩‍💻 Remote Clerking option
✅ Everything you need & will run from your own website
🏷 White Label Auction Software – 'value protect your bidders & IP' ( Not a group site
)
So modern works on all devices without frustrating bidders to download apps
🧑‍💻 Includes Setup, Training & Local Ongoing Support
🧾 Auction invoicing & reporting
🖥 Websites & marketing
😊 Simple for bidders and powerful for auctioneers
So ready to get started?
Webtron 8.0AI Auction Software is here
Webtron 8.0AI is 'Simple for bidders and powerful for auctioneers'.

There has never been a better time to upgrade to Webtron's 8.0AI newest artificial intelligence auction software release.
Take advantage of a white-label auction solution that runs from your own website. It has been designed for Liquidation auctioneers like you to take your online auction business to another level.
Get in touch and organise a live demo now!
FAQS
What is liquidation auction software?

Liquidation auction software is a type of auction software that is specifically designed to manage and facilitate the sale of liquidation and clearance inventory. This software enables auctioneers to organize and conduct auctions of large quantities of inventory efficiently, while also providing tools to manage and track sales, payments, and shipping.

Liquidation auction software typically offers features such as automatic bid increments, reserve price settings, and reporting and analytics tools. It is often used by retailers, wholesalers, and manufacturers to liquidate excess inventory, discontinued products, or returned merchandise.
How does liquidation auction software differ from other auction software?

1. Emphasis on large quantities of inventory: Unlike other auction software that may be designed for individual or small-scale sales, liquidation auction software is optimised for handling large volumes of inventory.

2. Bulk upload and management tools: Liquidation auction software typically includes features that enable auctioneers to upload and manage inventory in bulk, saving time and reducing the potential for errors.

3. Focus on speed and efficiency: Because liquidation auctions often involve clearing out inventory quickly, the software is designed to help auctioneers move through auctions efficiently and process sales rapidly.

4. Reporting and analytics tools: Liquidation auction software often includes reporting and analytics tools that help auctioneers track sales, identify trends, and make informed decisions about pricing and inventory management.

Overall, liquidation auction software is optimized for managing large-scale, high-volume sales, which sets it apart from other auction software designed for smaller sales and niche markets.
How does liquidation auction software help auctioneers manage and promote their auctions?
Liquidation auction software is designed specifically to help auctioneers manage and promote auctions that involve liquidation sales, which often involve the sale of large quantities of items. Here are some ways in which liquidation auction software can help auctioneers:

1. Cataloging: The software helps auctioneers catalog large quantities of items quickly and efficiently, making it easy to manage and organise the sale.

2. Marketing: The software helps auctioneers promote their liquidation auctions to a wider audience through online marketing channels, such as email, social media, and online advertising.

3. Bidding: The software facilitates the bidding process, allowing bidders to place bids online, in real-time, during the auction.

Overall, liquidation auction software streamlines the entire auction process, making it faster, more efficient, and more profitable for auctioneers.



Get in touch to learn more about the online platform